Kashibadze (Vashchaeva) Vera Fedorovna
10 August 1951

, Vladimir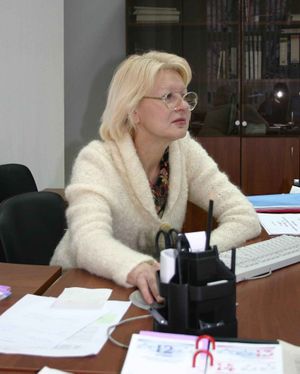 Biography, education, career:
On 10 March 1978 Vera Kashibadze defended her Candidate's dissertation at Moscow State University, titled Odontological Properties Inherent to the Russian Population of the European Part of the RSFSR. On 23 May 2007 she defended her Doctoral Dissertation, titled The Caucasus in the Anthropo-Historical Space of Eurasia. An Odontological Study. In 1979‑1994 she worked as a senior researcher at the Department of Anthropology of the Institute of History, Archaeology, and Ethnography of the Georgian National Academy of Sciences in Tbilisi. In 2004‑2008 she occupied the positions of senior researcher and Scientific Secretary of the Sholokhov State Museum-Reserve, Vyoshenskaya stanitsa, Rostov Oblast). In 2002‑2012 Kashibadze taught a series of biological courses at Moscow Institute of Professional Innovations. Since May 2008 she is a lead researcher of the Southern Scientific Centre of RAS, Rostov-on-Don.
Areas of expertise: Physical anthropology; odontology, reconstruction of historical processes, evolution, Eurasia.