Karpov Yuri Yuryevich
6 June 1956

, Leningrad —

1 September 2015

, Saint Petersburg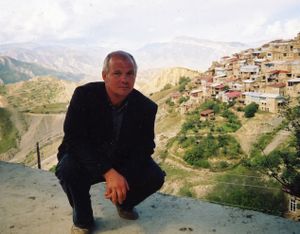 Biography, education, career:
In May 1984 Yuri Karpov defended his Candidate's Dissertation at the Leningrad Branch of the Institute of Ethnography, titled 'Free' Communities of the North Caucasus in the 18th – 1st Half of the 19th Century (Toward the Role of Patriarchal Patrimonial and Communal Institutions in the Process of Formation of Early Class Relations). In May 1999 Yuri Karpov defended his Doctoral Dissertation at Peter the Great Museum of Anthropology and Ethnography, RAS; it was titled Male Unions in the Sociocultural Tradition of Caucasian Highlanders (19th – early 20th cent.). In 1978—1980 he served in the Soviet Army, including the limited contingent of Soviet troops in Afghanistan. From 1984 he worked as a junior and then senior researcher at the Department of Central Asia, the Caucasus and Kazakhstan of the Leningrad Branch of the Institute of Ethnography, USSR AS. Since 1998 – Head of Division, since 2002 – Head of the Department of Caucasus, MAE RAS; since 2004 he is a lead researcher of the Department of Problems of Modern Ethnography, Interethnic Relations and Ethnographic Museology, Russian Museum of Ethnography.
Areas of expertise: History and ethnography of the peoples of the North and South Caucasus; [world outlook aspects of the culture of the peoples of the Caucasus, traditional social institutions, contemporary sociocultural and ethnosocial processes in the Caucasus.