Archives save the world
09.06.2016
Yulia Smirnova
---
A unique online biographical encyclopaedia of Russian ethnographers is being created in Saint-Petersburg Kunstkamera.
Any science ultimately comes down to researchers. But even specialists and experts by no means always know those who worked in the same sphere, who studied the same aspectsearlier; even if they do, it is mainly by name, as authors of articles, not in person, so they hardly have any idea what these people were like.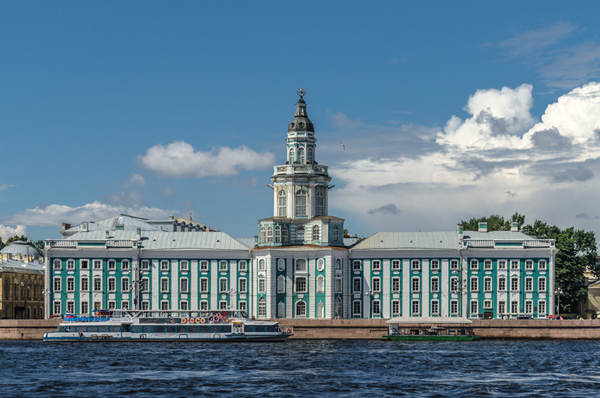 Staff members of Peter the Great Museum of Anthropology and Ethnography of the Russian Academy of Sciences, better known as Kunstkamera, were the first in Russia to come up with the idea to humanize ethnography by means of preserving its history in the form of a wiki-type encyclopaedia. Their online project titled Russian Ethnographers and Anthropologists. 20th century is to amalgamate material on the history of Russian ethnography and anthropology.

The project is based on the unfinished paper by the famous Russian ethnographer and science historian Alexander Mikhailovich Reshetov (1932-2009), titled Materials for a biobibliographical dictionary of Russian ethnographers and anthropologists of the 20th century, on which the author spent the last ten years of his life. Reshetov's colleagues say that he was a true custodian of Russian ethnography, who took interest not only in research, but also in researchers, whose fates were often tragic. The book, that came to light after Alexander Reshetov's book, includes 820 entries dedicated to Russian ethnographers of the 20th century. "In fact, that is about all Russian ethnographers, as ethnography as a science took shape only in late 19th century," Prof. Efim Anatolyevich Rezvan, the project's manager and coordinator, Deputy Director of Kunstkamera said.
To just preserve the historic legacy of Russian ethnography would be already a landmark achievement. In fact, Russian Ethnographers and Anthropologists. 20th century might, indeed, set an example for other sciences – it is vital that your own history not be forgotten. Professor Efim Rezvan thinks, and quite rightly so, that a lot of current problems of modern science have emerged partly because the generational bridge is broken, many scientific schools of thought have vanished, young scientists hardly know anything about the authors of the textbooks they are raised on. "We will not forfeit our science only if we are able to assess, take stock of and make use of the vast amount of scientific information produced by Russian scientists of the Soviet era. To attract young people to science, it is essential that truth be told about who did great science and how and in what conditions it was done," Prof. Rezvan said.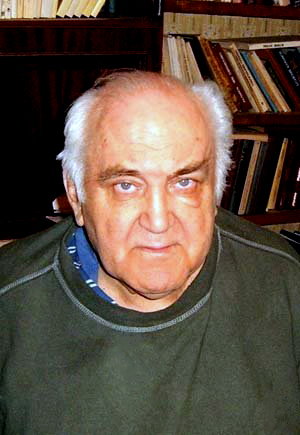 But in a broader perspective, it is clear thet a lot of geopolitical problems could be avoided if we knew and had a better understanding of the history of peoples and their relations, customs and traditions. "We tend to fret about another species going extinct, while, at the same time, we fail to notice a whole nation having become extinct," Efim Anatolyevich Rezvan remarked. He thinks that, to safeguard peace on Earth, rather than produce ballistic missiles. we need to promote ethnography that deals with the cultural and spiritual life of different peoples, their life and traditions, their relations with other peoples. For a multi-ethnic and multicultural country like ours, this is an issue of utmost importance, so where do we start to learn the history of our nation?
To make the site usable not only for scholars, but also for anyone interested, its creators chose the wiki-type format, that enables users – ethnographers and anthropologists – to change its structure and content using the tools provided by the site. It will be easy to find specialists in certain branches of science, to study their works and read about their hardships and the severe conditions of the work in remote parts of the country where Russian ethnographers had to work.
The project supported with a grant from the Russian Geographical Society will be completed within a year. It includes converting Alexander Reshetov's book into electronic format, editing it, adding 120 new entries about ethnographers of Russia and the post-Soviet space. Most of the work will done by staff members of Kunstkamera, but also in collaboration with colleagues from scientific institutions and museums of Saint-Petersburg, Moscow, Ufa, Ekaterinburg, Kyrgyzstan, Belarus, and other countries from post-Soviet space and outside the CIS. The next stage of the project will include creating the English version of the site, so that our colleagues from abroad could learn more about Russian ethnography. Gradually, the material of Russian Ethnographers and Anthropologists. 20th century will be replenished with names from the past and present. So, the project's goal is not just to keep memory of the past scholars, but also to create a modern, academic, collaborative environment for anthropologists, ethnographers and all those interested. For instance, journalists in search of expert comments will be able to find them here.
Alexander Reshetov's original book can be found on the official website of MAE. Source: nkj.ru