Alekseenko Evgeniya Alekseevna
01 December 1930

, Moscow —

14 May 2017

, Saint-Petersburg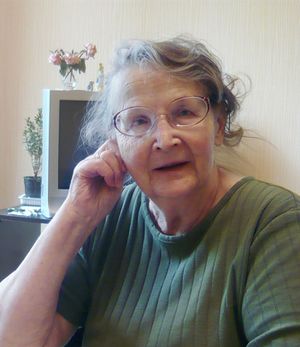 Biography, education, career:
In 1968 Yevgeniya Alekseenko defended her candidate dissertation based on the monograph The Kets: historic-ethnographic sketches.
Areas of expertise: History and ethnography of the peoples of Siberia, the Extreme North, and the Far East; ethnography of the Kets; Kets' folklore; ethnogenesis of the Kets; history of traditional culture of Yenisei peoples (the Kets).
Membership in academic organizations and unions:
Member (from 2003 – Honorary Member) of the Foundation of Shamanic Studies (Milvally, California, USA).