Difference between revisions of "Konkova Olga Igorevna"
---
Latest revision as of 19:24, 3 June 2019
7 December 1958, Leningrad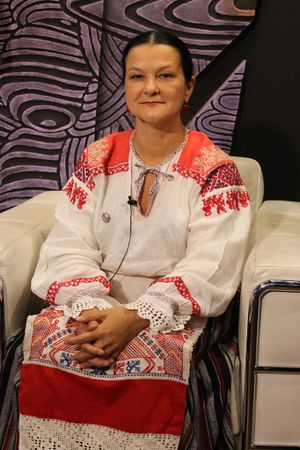 Biography, education, career:
In 1980 she graduated from the Department of Structural and Applied Linguistics of the Faculty of Philology of Leningrad State University. At the same time she studied at the Department of Archeology of the Faculty of History of Leningrad State University. Since 1991, she has been working at the MAE RAS, currently a researcher in the Department of Ethnography of Eastern Slavs and Peoples of the European part of Russia. In 2001–2012 – Leading Lecturer at the Department of the Finnish Language and Culture of the Russian Christian Academy; in 2004 – Scientific expert on the Baltic-Finnish peoples at the UN Commission on the Rights of Indigenous Peoples (Switzerland).
Areas of expertise: History and ethnography of Finno-Ugric peoples; ; ethnopedagogy; Ethnic History and Culture of the Finno-speaking peoples of the North-West of the Russian Federation