Kisel Vladimir Antonievich
25 June 1962, Leningrad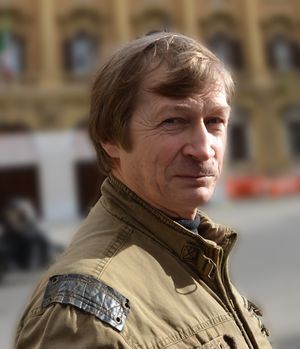 Biography, education, career:
In 1998 Kisel defended his Candidate's Dissertation, titled Monuments of Middle Eastern toreutics from the mounds of Ciscaucasia and the Northern Black Sea Region in the 7th ‑ early 6th centuries BC (to the problem of the Middle East relations of the Scythians) in the Institute for Material Culture of the Russian Academy of Science. Since 1979 he has successfully occupied the position of heat adjuster, loader, laborer, electrician, carpenter, senior laboratory technician, chief specialist, senior custodian of Siberian collections of the MAE RAS.
Areas of expertise: History and ethnography of nomadic peoples; Spiritual culture; History of material culture of nomadic peoples of the Eurasian steppe belt
Click here to view full article in Russian.